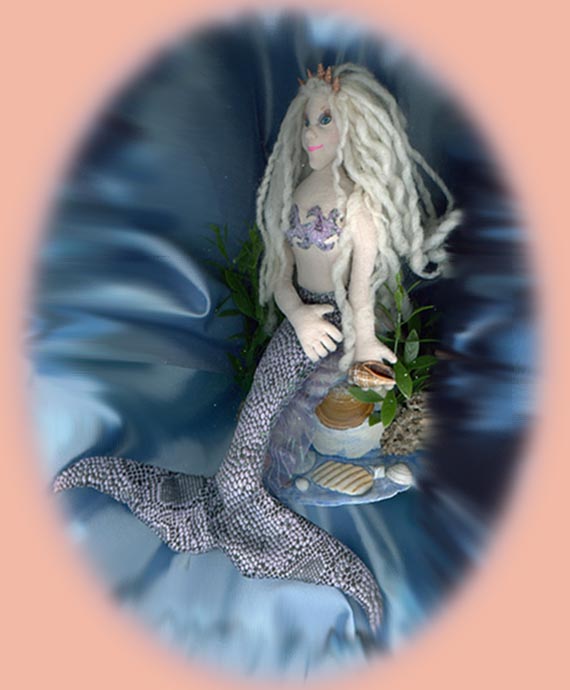 Nettonya
has inset blue acrylic eyes and every strand of her wool roving hair is hand curled and needle felted into her head. She wears a crown of seashells.
Her body is needle sculpted with jointed arms and poseable fingers. In her hand she holds a seashell.
She sits upon her regal underwater throne, made of hand collected sea shells. Aquarium plant life completes the scene
Nettonya is 10 1/2" tall seated.
Original Design by Kelly Lynn Smith.
Nettonya is Sold. Please e-mail me to order your very own.
$195.00
Shipping& and insurance extra.
We accept online payment by PayPal. We will e-mail you a PayPal invoice. Simply follow the instructions in the e-mail to make a credit card or PayPal balance payment.
Please be sure to e-mail me if you wish to adopt a Nettonya of your own. As each doll is individually created you fabric may vary. Payment must be made in advance and all sales are final.
© 2001 SLC Designs. All Rights Reserved.
Sherry Lynn Campbell