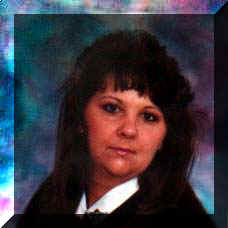 Sherry Lynn Campbell
Sherry has been sewing for as long as she can remember. She got her first sewing machine at nine years old. She learned to sew from her Mom who was also her 4-H teacher.
The old sewing machine was a used Kenmore from Simpsons-Sears. That machine has gone through 2 motors, more belts than can be remembered and a fall on its' head and is still going strong. It is the same machine she uses today.
While working in a sewing factory in Barrie, Ontario, she started to design her own clothes. Years later she designed and sewed her Elizabethan style wedding dress.
Sherry is college educated as a Medical Secretary, a Venepuncturist, a Medical Technologist, an HCA and as an Orthotic/Prosthetic Technician. As well as all this she is an avid crafter and a web designer. But creating art in the form of Dolls and Bears is her passion.
UP DATE. Sherry now owns a small gift store in Mount Forest, Ontario called Sherry's on Main that features the work of over 30 Canadian artisans as well as her own work. Her skills have grown to include hand made soap and soy wax candles under the name of Parson House Soap & Candle Co. as well as making hand carved egg shells and whatever else tickles her fancy.
You can check out Sherry's Blog by going to Sherry's on Main Wordpress Blog
To contact Sherry e-mail her at sherrysonmain@yahoo.ca
Or if you prefer the old snail mail method:
Sherry's on Main
157 Main St. N.
Mount Forest, ON
N0G 2L0

© 2001 SLC Designs. All Rights Reserved.
Sherry Lynn Campbell